Frictionless Reward Program
TQR's Frictionless Reward Program is complementary to any loyalty program, allowing you to engage with all customers who are in the venue, maximising customers spending and turning walk-in customers into opt-in loyalty customers.
We help the hospitality industry achieves the most important goals:
Encourage all customers to come back the 2nd time
Turn 2nd visit into 3rd visit.
Maximizing "Marginal Value Exchange" of your customers. Understand not simply those customers that are in your loyalty program, but all your customers.
TQR Token is a points-based reward program that is hassle-free:
No app and no registration are required
100% customer coverage vs 20% to 30% with current loyalty programs
Direct customer engagement through app-free QR codes
Keep a log of each customer's visit with real-time report

Marketing Features
Engage with 100% of your customers through no-app anonymous QR code scan to convert them into loyal customers: show reward lists, promotions, and restaurant notices.



.
Complement with your POS system and link to your e-menu seamlessly.
Increase online presence by redirecting users to social media page or website after granting tokens.
Encourage walk-in repeat customers to opt-in to your loyalty program.
Apply now to get Frictionless Reward Program for your business.
Convert walk-in customers in 3 easy steps
Print, Communicate & Earn
1. Print and
Display Earn QR code at the checkout counter for customers to scan and earn tokens as a reward.
Display View QR codes in strategic locations (restaurant tables, retailer shelves and entrance) for customers to scan and check their tokens balance & redeem rewards.
2. Communicate offers and promotions to your customers to increase engagement.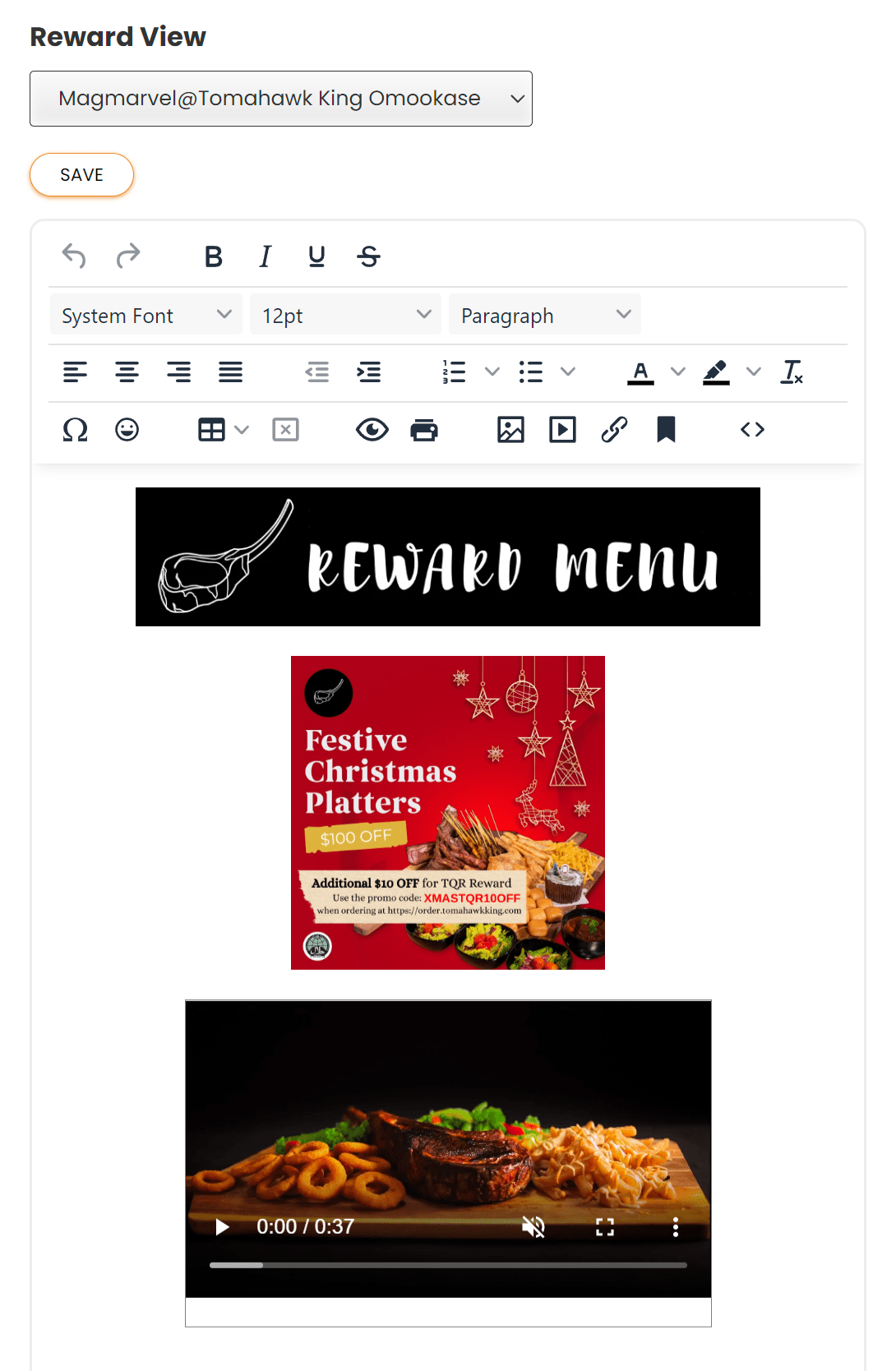 3. Earn more revenue from your customers and our marketing partners.
.
Scan the QR codes for Demo
Earn

View &

Burn
Having a registered account on our website to secure your Primary Key and access more features such as:
| | |
| --- | --- |
| Real-time Reporting | Reward View Editor |
| | |
Effortless Efficiency: Simplify Your Experience. Complete the form, and leave the rest to us.